Clara International Diploma
The widest and most complete coverage if International Aesthetician Training and intensive case studies. Additional training in anatomy, psychology, nutrition, salon knowledge, marketing, management etc are included.
CIDESCO International Diploma
Comite International D'esthetique Et De Cosmetologie
Provides aspiring individuals with the International Aesthetician Training authorised by CIDESCO International, Zurich, Switzerland.
U.K. CIBTAC Diploma
Confederation of International Beauty Therapy and Cosmetology Diploma
Conferred by British Association of Beauty Therapy and Cosmetology, this diploma covers many aspects of International Aesthetician Training.
World Complexion Certificate
Designed specially for those who wish to elevate their capabilities through the knowledge of creative and professional make-up, appropriate attire/ development and social etiquette.
GLOBAL Diploma
Global International Professional Beauty Therapy and Cosmetology. Recognised for evaluating and examining Professional Beauty Schools in order to continuously upgrade the standards in the Beauty Industry.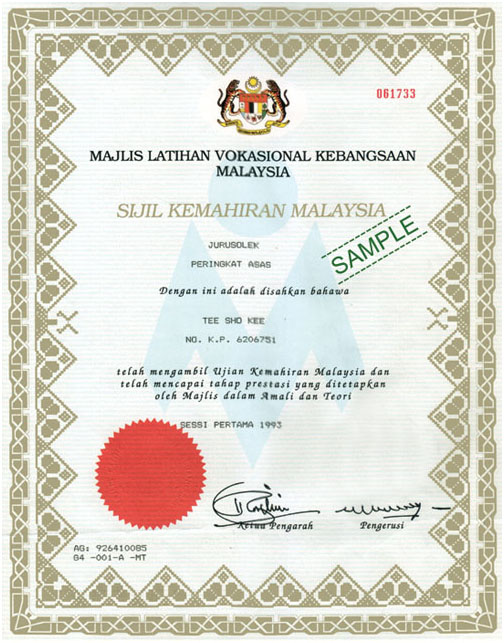 Sijil Kemahiran Malaysia Certificate
Conducted by the Malaysian Ministry of Human Resource. This national certificate provides for the most basic to higher level of Aesthetician Training. This system trains individuals to be competent beauticians in an approved MLVK Accreditation centre.
Professional Artiste Make-Up Diploma
This is an extensive make-up course which caters to individuals who wish to achieve higher professional status.